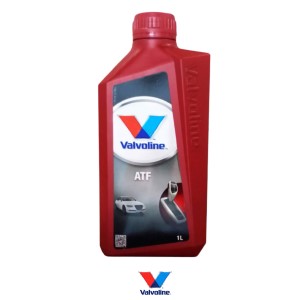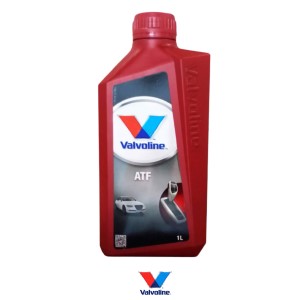 Valvoline-ATF & Pro Transmission Oil _ 866885
﷼7,000,000
Request for Quotation!
Made in Netherlands
Description
Additional information
Reviews (0)
Specifications / Specifications and Approvals:
Fitment:
Description
Product Description
Valvoline ATF or the automatic transmission fluid range of products is designed to provide unrivalled protection of the automatic gearbox of passenger cars and vans.
These high-quality Valvoline fluids for new and high automatic transmission contain unique seal conditioners. Moreover, Valvoline ATF protects the automatic gearbox over a wide temperature range and maximises the service life of higher mileage automatic transmissions.
APPROVALS AND STANDARDS
Valvoline recommends the ATF fluids for use in a wide range of car makes and models with automatic transmission. Moreover, some of the ATF products are approved by some of the leading manufacturers from the automotive industry.
For more specific details on Valvoline automatic transmission fluids from the ATF product range, see Performance level sections at the top of the respective Product Information sheets.
BENEFITS
Valvoline ATF transmission fluid is the ideal product for optimum protection against wear and tear under high-stress working conditions.
Thanks to its technology, the premium base oils, viscosity index improvers, and friction modifiers of this high-grade Valvoline ATF oil result in special friction properties for smooth shifting. In addition, the product resists aging, has good thermal stability, and is suitable for long drain intervals.
The use of Valvoline ATF conditions transmission seals and prevents cracking which results in leaks.
It possesses excellent viscosity-temperature properties even at very low temperatures with viscosity remaining highly stable over a long period.
The advanced system of modern additives found in the Valvoline ATF protects the automatic gearbox against corrosion, oxidation, foaming, and deposits.
APPLICATION
Valvoline ATF is suitable for automatic gearboxes of passenger cars, vans, LCDs, SUVs, and other vehicles where the manufacturer recommends the specifications as referred to in the product information sheets.
The ATF fluid can be used in some hand-shifted /manual transmissions and is sometimes recommended as a power steering fluid. *
*Check the owner's manual and/or product information sheet before use.
Valvoline™ products should never be stored above 60°C and exposed to hot sun or freezing conditions.
Additional information
| | |
| --- | --- |
| Weight | 11.27 kg |
| Dimensions | 33.35 × 14.61 × 23.5 cm |
| Brand | Valvoline |
| Color | Red |
| Package | 12 |
For OE number: 866885
Applicability: Automatic Transmission
Oil Composition: Synthetics
Product line: ATF
ATF specification:
ATF 7045 E, ATF LT 71141, ATF SP-II, ATF SP-III
Dexron IID, Dexron IIE, Dexron III, Dexron IIIH, Dexron IV
Recommended replace interval [km]: 60.000
Specification:
VW / Audi TL 52162
Ford Mercon V
ZF Lifeguard Fluid 8
Chrysler ATF+3
GM Dexron
Manufacturer Approvals:
Aisin AW JWS 3309, Aisin AW JWS 3324
BMW ETL-7045E, BMW ETL-8072B, BMW LA 2634, BMW LT 71141, BMW M-1375.4
Diamond SP II, Diamond SP III
Ford MERCON SP, Ford Mercon, Ford Mercon LV, Ford Mercon V
GM 9986195
Honda: DW-1, Honda ATF-Z1
Hyundai SP-IV, Hyundai SP-IVM, Hyundai SPH-IV, Hyundai SPH-IVRR, Hyundai SP II, Hyundai SP III, JASO 1 -A
KIA SP II, KIA SP III, KIA SP IV, KIA UM040 CH20 Red-1
MAZDA ATF MV
1, MB236.2, MB236.3, MB236.5, MB236.6, MB236.7, MB236.8, MB236.9, MB 236.10, MB 236.11, MB 236.12, MB 236.13, MB 236.14, MB 236.15
Mazda ATF FZ
Mitsubishi Dia Queen ATF-PA, Mitsubishi J3, Mitsubishi SP-II, Mitsubishi SP-III
Nissan Matic-D, Nissan Matic- J, Nissan Matic-K, Nissan Matic-S, Nissan Matic-W
Subaru ATF, Subaru ATF-HP
Toyota JWS, Toyota T, Toyota T-III, Toyota T-IV
VW G 052 990 A2, VW G 055 005A2, VW G 055 025 A2, VW G 055 162 A1, VW G 055 162 A2, VW G 055 162 A6, VW G 060 162 A1, VW G 060 162 A2, VW G 060 162 A6, VW TL 52162
Oil: Synthetic Oil
Product Group: Transmission Oils
Colour: Red
Content [litre]: 1L / 1.06 US-Quarts
Packing Type: Plastic canister
Weight [kg]: 11.27
Condition: new
/
Manufacturer: Valvoline
Valvoline Part Number. 866885
OE & OEM Part's: (Original Equipment & Original Equipment Manufacturer):
RAVENOL Part Number: 1211109-001-01-999
Item No. 8710941019543
Dim. (L * H * W): 33.35*14.61*23.5cm
Weight : 11.27kg
Quality: OEM
Made in Netherlands
Before you purchase the product, make sure that this part fits your car!
Fits These Cars