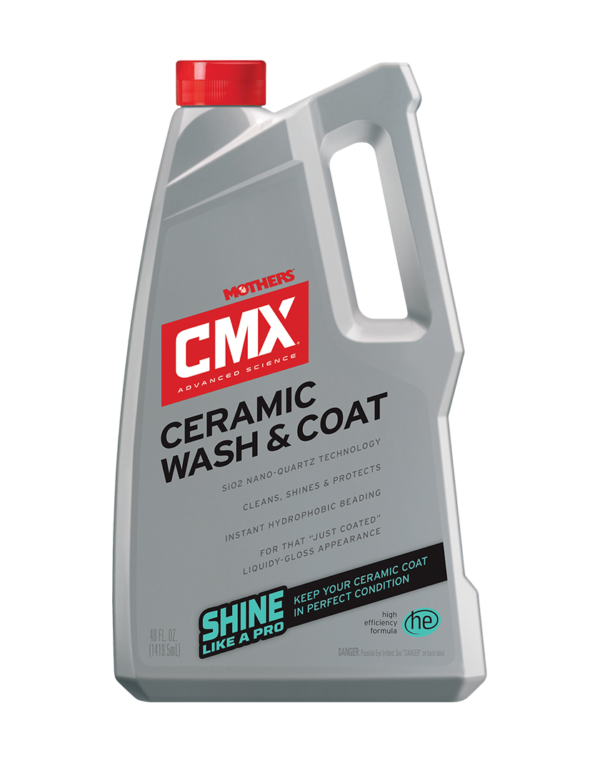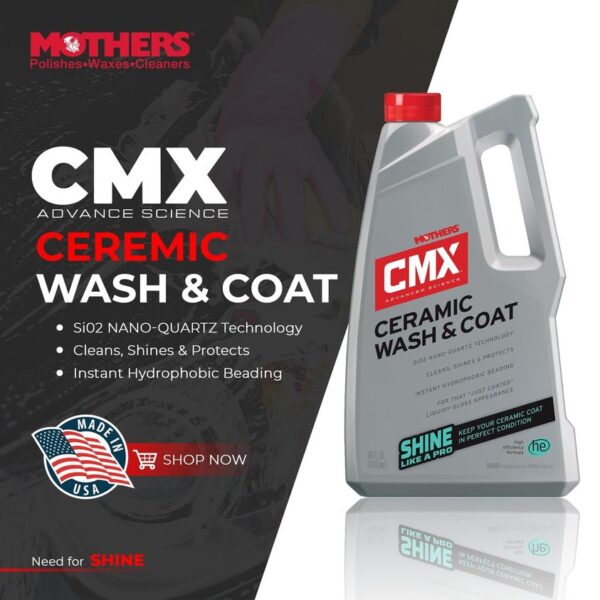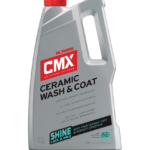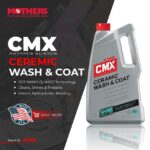 Mother's CMX Ceramic Wash & Coat
﷼11,000,000
Request of Quotation!
Made in USA
Description
Additional information
Reviews (0)
About this item
Description
Mothers CMX® Ceramic Wash & Coat is the fastest way to a brilliantly clean, "just coated" liquidy-gloss appearance and SiO2 nano-quartz protected finish. Combining powerful penetrating surfactants and state-of-the-art water softening polymers with the unmatched hydrophobic properties of ceramic coatings, we've uncorked the real secret to vehicle maintenance. This high efficiency (HE), low sudsing, lubricating formula dissolves, encapsulates and suspends dulling contaminants while neutralizing water spot-causing minerals. This minimizes drying time and helps to protect your paint from wash-induced scratches and swirls, all while rinsing clean without streaking or spotting. Environmentally friendly and PH neutral, this formula can be used as a bead booster over your existing ceramic coating, sealant or wax, or even as a stand-alone quick-coat on uncoated vehicles. Washing and caring for your vehicle has never been easier. Join the revolution!
Our ceramic wash is designed to safely remove paint damaging dirt and grime, while leaving behind a glass-like, ultra-protective SiO2 finish. CMX® Ceramic Wash & Coat is the magic potion that every avid car enthusiast uses to get that impeccable sheen and glossy paint. This wash and coat not only gets your vehicle looking better than the day you bought it, but it will keep it looking that way well after it's been applied.
The uniquely intrinsic properties of ceramics protect against harmful UV rays, acid contaminants and air pollution, water spotting and more. It makes it easier to keep your car in great condition, especially for anyone who parks their car outside with constant exposure to the weather.
Make your maintenance less time-consuming and tedious while bringing out the best candy-like gloss of your vehicle with CMX® Ceramic Wash & Coat.
Additional information
| | |
| --- | --- |
| Brand | Mother's |
| Size | 48 fl. oz. / 1420 mL |
SiO2 nano-quartz technology
Cleans, shines and protects
Instant hydrophobic beading
For that "just coated" liquidy-gloss appearance