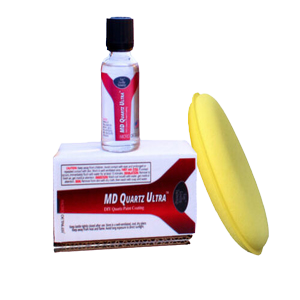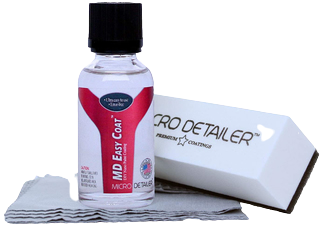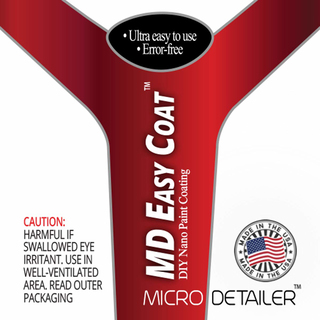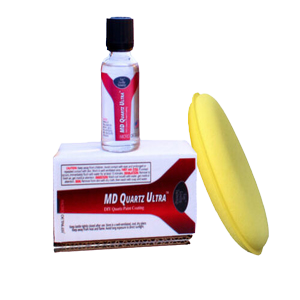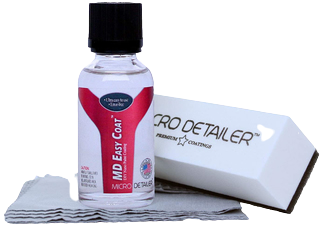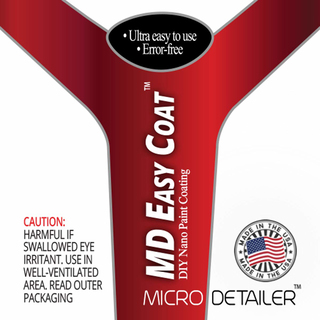 Micro Detailer MD Easy Coat Nano Ceramic
﷼38,000,000
Request of Quotation!
MADE IN U.S.A
Description
Additional information
Reviews (0)
Specification
Feature
Description
Description
Are coatings too expensive? Do coatings just take too much time to be worth it? Do you want to avoid re-branded, watered down coatings making sensational claims, potentially wasting your time and money?
We designed MD Easy CoatTM as a super-affordable, super easy-to-use Nano paint coating. MD Easy CoatTM affords you most of the benefits of high-priced ceramic coatings at a fraction of the cost. It can last up to 2 years*!
Specialized particle structure, designed to maximize engineering toughness and eliminate the brittleness resulting from excessive hardness in many coating.
Forms a strong, three dimensional network of nano-sized particles, which fill pores not only on the surface, but below the surface, protecting it for 1 to 2 years*
Filling capacity of nanoparticles produces a deep, glossy shine and a slick, anti-static, virtually self-cleaning surface
Resists UV rays, high temperatures, detergents, extreme weather conditions, acids, salts, bugs, static adhesion
Additional coats are not necessary, but will increase performance
*Durability is affected by environment and maintenance practices and can vary widely as a result. Applying a second coat will increase performance.
Suggested usage amounts:
Standard size car or small SUV: 20-30 ml Large SUV or truck: 40-50ml
Durability under optimal conditions- 1 to 2 years.
Thickness (Single layer)- 1-3 µm.
Application Surfaces- Paint surfaces, exterior trim, allow wheel, head & tail lights, plated surface, glass.
Elapsed time before applying additional coat- 1-2 hours at room temperature.
Elapsed time before exposure to water- 12 hours.
Elapsed time before washing- 3 days.
Full cure time- 24 hours.
Suggestion maintenance (for optimal performance)- 1-Regularly hand wash with mild car shampoo and dry completely.2- Remove bird droppings within two days of soiling. 3- Additional wax or sealant not necessary or recommended.
Factors reducing performance- 1- Use of automated car washes. 2- Storing outside 24/7. 3- Installing incorrectly. 4- Allowing soil, road salt, grime to build up over many weeks without washing.