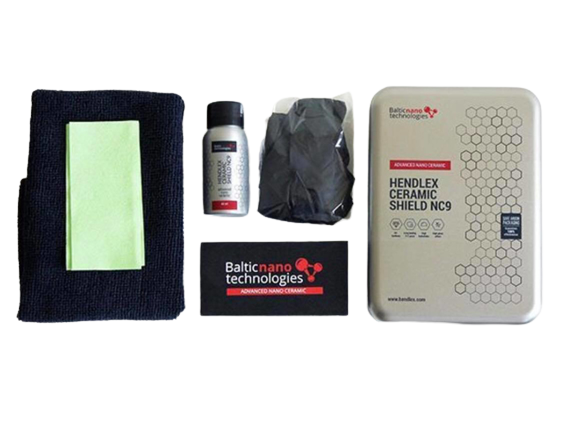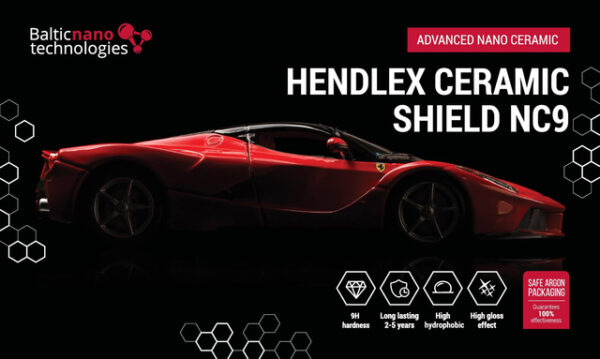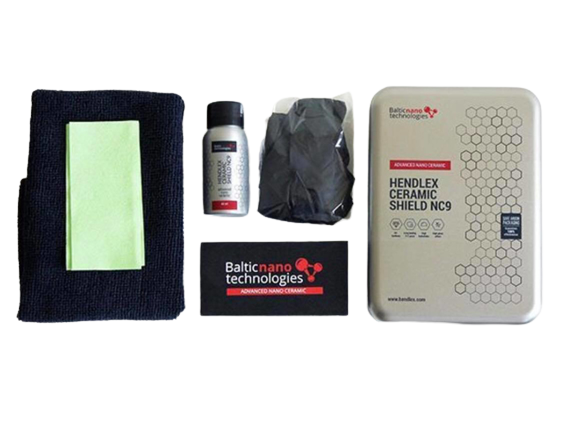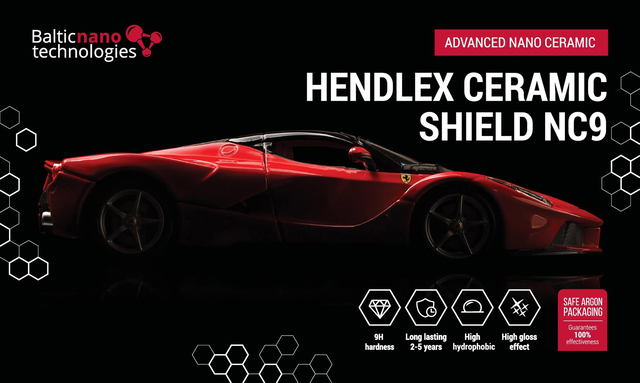 HENDLEX CERAMIC SHIELD NC9
﷼84,000,000
Request of Quotation!
MADE IN Lithuania
Description
Additional information
Reviews (0)
PROPERTIES
PACKAGE CONTENT
Description
HENDLEX Car Body Shield NC9 PRO is improved NC9 formula with higher chemical resistance, higher colour enhances and is more user-friendly.  Especially sturdy and durable Nano Ceramic is protective coating designed for cars and motorcycles.
This coating can be applied on painted and varnished surfaces, plastics or metals. It can be applied as a single layer or multilayer coating.
NC9 PRO Nano Coating is 9H hardness and long lasting protective coating for car body.
PACKED UNDER INERT GAS. Guarantee 100% effectiveness.
Easy application.
High chemical resistance.
Enhances surface hardness.
Smoothens minor scratches and removes holograms.
Provides surface strong hydrophobic properties and "easy to clean" effect. Water contact angle is 98° degrees therefore the surface remains clean longer.
Significantly highlights colour of paint and provides it with greater shine. Does not attract dust.
Protects the surface from environmental impact: acids, alkalis, road salts and UV rays. It also protects the surface from aging and provides it with additional protection from corrosion.
Can be coated in several layers.
Nano Ceramic shield HENDLEX CERAMIC SHIELD NC9PRO (40 ml);
microfiber cloth (2 pcs.);
application cloth;
coating applicator;
protective gloves (1 pair);
user manual.