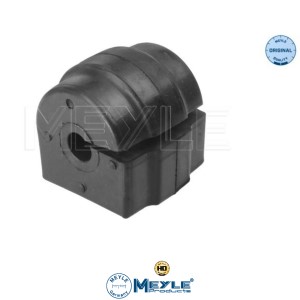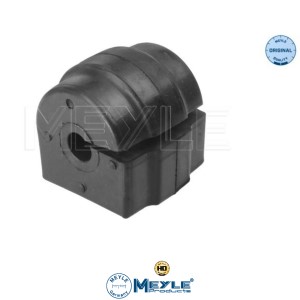 BMW Stabilizer Rubber Mounting Rear _ MEYLE 314 715 0000
﷼13,500,000
Request for Quotation!
Made in Turkey
Description
Additional information
Reviews (0)
Specifications / Specifications and Approvals:
Fitment:
Description
Product Description:
Part number 33536765584 is a brand new, unused OE BMW part. 33536765584 is part of your BMW's rear suspension. Coil springs, coil spring shims, and bump stops are the unsung hero of the suspension and are as critical for handling and ride control as shock absorbers and control arms are.
Genuine BMW parts are ideal for the enthusiast who wants to maintain and service their vehicle with parts that were manufactured to BMW's stringent standard qualities. When ordering a Genuine BMW product from GTVAUTO.COM you can be assured of receiving a Genuine BMW part in Genuine packaging. We work with numerous suppliers to make sure that we can get you the Genuine parts you want at a price that you want.
GTVAUTO.COM provides one of the most comprehensive online automotive parts and accessories catalog for European car makes such as BMW, Mercedes and Porsche. With popular OEM, OE and Aftermarket brands such as LEMFÖRDER and Bosch …
GTVAUTO.COM helps European car enthusiast maintain the longevity and performance of their vehicles.
Additional information
| | |
| --- | --- |
| Weight | 0.083 kg |
| Dimensions | 4.9 × 4.7 × 4.7 cm |
| Brand | MEYLE |
| Color | Black |
| Package | Unit |
For OE number: 33 53 6 765 584
Fitting Position: Rear Axle Left, Rear Axle Right
Inner diameter [mm]: 10
Supplementary Info: ORIGINAL Quality
replacement in pairs recommended
Weight [kg]: 0.083
Condition: new
/
Manufacturer: MEYLE
MEYLE Part Number: 314 715 0000
OE & OEM Part's: (Original Equipment & Original Equipment Manufacturer):
3RG Part Number: 60141
B.S Part Number: 271227
BMW Part Number: 33 53 6 765 584, 33 55 6 761 001
BRYMAN Part Number: 33535584
BSG Part Number: BSG 15-700-114
FAG Part Number: 819 0127 10
FAI AUTOPART'S Part Number: SS6334K
FEBEST Part Number: BMSB-E82R
febi bilstein Part Number: 38074
FORTUNE LINE Part Number: FZ90618
GSP Part Number: 530239
Metzger Part Number: 52076209, 52076409
MEYLE Part Number: 314 715 0000
MONROE Part Number: L11877
QUINTON HAZELL Part's Number: EMB7160
SIDEM Part Number: 821923
SPIDAN CHASSIS Part Number: 412909
SWAG Part Number: 20 93 8074
Topran Part Number: 502 137
TRISCAN Part Number: 8500 11877
VAICO Part Number: V20-1388
ZZVF Part Number: ZV116TZ
Item No. 4040074142073
Dim. (L * H * W): 4.9*4.7*4.7cm
Weight . 0.083kg
Quality: OE
Made in Turkey
Before you purchase the product, make sure that this part fits your car!
Fits These Car
BMW 1 Hatchback (E81) (Year of Construction 09.2006 – 12.2011, 129 – 265 PS, Diesel, Petrol)
BMW 3 Saloon (E90) (Year of Construction 06.2004 – 12.2011, 116 – 170 PS, Diesel, Petrol)
BMW 3 Touring (E91) (Year of Construction 09.2005 – 06.2012, 122 – 200 PS, Diesel, Petrol)
BMW 3 Coupe (E92) (Year of Construction 01.2007 – 12.2013, 122 – 170 PS, Petrol)
BMW 3 Convertible (E93) (Year of Construction 09.2006 – 12.2013, 143 – 170 PS, Petrol)
BMW 1 Convertible (E88) (Year of Construction 03.2008 – 12.2013, 136 – 326 PS, Diesel, Petrol)
BMW 1 Hatchback (E87) (Year of Construction 03.2003 – 09.2012, 115 – 265 PS, Diesel, Petrol)