Posted by:

Hadi Mottaghi
Comments:

0
Post Date:
October 12, 2023
---
Hadi Mottaghi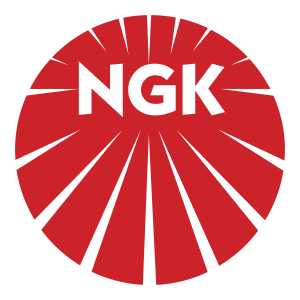 NGK Iridium & OEM Spark Plugs
As a world leader in spark plug technology, you will find NGK sparkplugs in nearly every vehicle application, from high performance racing cars to glow plugs for heavy-duty diesel engines to street vehicles from the world's leading automotive manufacturers. NGK not only offers its superior sparkplugs for a range of applications but also provides sparkplugs in various performance levels so you can match the performance of the plugs to your exact needs. Whether you need the ultimate performance of NGK's Iridium IX™ family of sparkplugs built for today's high performance engines or you want the cost effective performance of the Standard™ OEM quality line, or the technologically advanced performance of NGK Racing Spark Plugs™ for use in racing and competition, you'll find exactly what you need in an NGK Sparkplug.
NGK Spark Plug Options:
The NGK V-Power™ line – Cost effective performance that is OEM (Original Equipment Manufacturer) The Trivalent coating offers superior anti-corrosion and anti-seizing properties over other sparkplugs.
The Laser Iridium™ line – Quite simply the best OEM approved iridium spark plug available.
The Laser Platinum™ line – OEM approved plus a precise gap over the plug's life that provides quick starts and fast acceleration.
NGK's G-Power™ line – Features a platinum tip that provides long life and fuel efficiency while resisting fouling.
The NGK Commercial Series™ line – Provides consistent performance and long life in small engine applications.
The NGK Pro-V™ line – Keeps your lawn and garden equipment running in top form by providing superior resistance to electrical and chemical wear and its anti-fouling capabilities.
Regardless of which line of NGK spark plugs you choose, NGK products offer a blend of superior performance characteristics at various price points to match your application and budget.