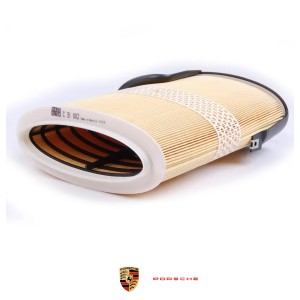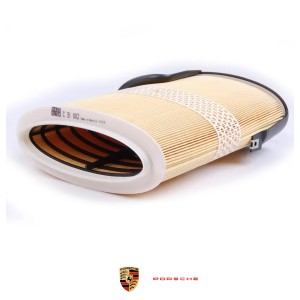 PORSCHE Air Filter _ 987.110.133.00
﷼14,800,000
Request for Quotation!
Made in Poland
Description
Additional information
Reviews (0)
Specifications / Specifications and Approvals:
Fitment:
Description
Product Description:
Many major automobile and engine manufacturers rely on the expertise of MAHLE for air filters—for good reason: engine performance, torque, low consumption, and minimal emissions require well-filtered air. And our cellulose (paper) filters, plastic non-wovens, or a combination of both can trap just about everything. They capture up to 99.98% of toxic dust, soot, and tyre particles. The finest filters trap nearly all particles larger than 3 µm. This means that MAHLE air filters prevent premature wear of valves, cylinder surfaces, piston rings, bearings, and other engine components. But be careful: in order for the filters to work perfectly, they must be replaced at the intervals prescribed by the automobile manufacturer.
In order to protect the filters from moisture, the intake port is designed to keep water away from the filter element as much as possible. If moisture does reach the filter anyway, we have added another layer of protection. Our filter papers are impregnated with a special synthetic resin that increases the resistance of the filter insert to water and chemicals. Glue beads on the backs of the folds help the filter elements retain their shape.
Product Information
Absolute accuracy of fit and stability
Best possible separation and adsorption values
Strict quality standards
Compliance with the requirements of vehicle manufacturers
Air Filter Failure Symptoms
Clogged filter media
Reduced engine performance
Internal Engine Damage
Additional information
| | |
| --- | --- |
| Weight | 0.438 kg |
| Dimensions | 23.0 × 10.50 × 33.50 cm |
| Brand | PORSCHE Aftermarket Part's |
| Color | Brown |
| Package | Unit |
For OE number: 987.110.133.00
Filter type: Filter Insert
Length [mm]: 196, 159.0
Width [mm]: 86
Height [mm]: 306.0
Width 1 [mm]: 49.0
Seal Material: Plastic
Weight [kg]: 0.438
Condition: new
/
Manufacturer: PORSCHE
PORSCHE Part Number: 987.110.133.00
OE & OEM Part's: (Original Equipment & Original Equipment Manufacturer):
BLUE PRINT Part Number: ADV182284
BOSCH Part Number: F 026 400 131
BRYMAN Part Number: –
DENCKERMANN Part Number: –
febi bilstein Part Number: 107396
FILTRON Part Number: –
HENGST Part Number: E1178L
K&N Part Number: E-2295
KOLBENSCHMIDT Part Number: –
MAHLE Part Number: LX 1009/6
MANN Part Number: C 31 002
MEYLE Part Number: –
MULLER Part Number: PA3686
PORSCHE Part Number: 987.110.132.00, 987.110.133.00, 987.110.133.01
PURFLUX Part Number: –
QUINTON HAZELL Part Number: QFA0946
SWAG Part Number: –
Topran Part Number: –
TRUCKTEC Part Number: –
UFI Part Number: 27. B13.00
VAICO Part Number: –
VALEO Part Number: –
WIX Part Number: –
Item No. 4011558012342
Dim. (L * H * W): 23.0*33.50*10.50cm
Weight .0.438kg
Quality: Aftermarket
Made in Poland
Before you purchase the product, make sure that this part fits your car!
Fits These Car
PORSCHE Boxster (986) (Year of Construction 01.2004 – 12.2004, 266 PS, Petrol)
PORSCHE Boxster (987) (Year of Construction 11.2004 – 05.2012, 211 – 320 PS, Petrol)
PORSCHE Cayman (987) (Year of Construction 11.2005 – 06.2013, 211 – 330 PS, Petrol)
PORSCHE Boxter Spyder (987) (Year of Construction 06.2010 – 12.2011, 320 PS, Petrol)