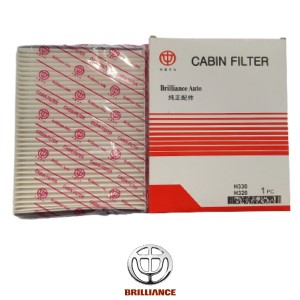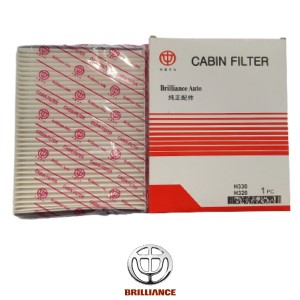 Brilliance Cross Cabin Air Pollen Filter _ 811400301
﷼700,000
Request for Quotation!
Made in IR
Description
Additional information
Reviews (0)
Specifications / Specifications and Approvals:
Fitment:
Description
Product Description:
The cabin air filter makes a significant contribution to driving comfort. By cleaning the breathing air in the vehicle, it increases the driver's well-being and prevents headaches and nausea. The resulting effect on the driver's ability to concentrate also helps to better assess possible dangerous situations on the road and to be able to react appropriately.
Aftermarket offers an extensive range of precisely fitting cabin air filters – naturally in OE matching quality. They contribute reliably to reducing the concentration of pollutants in the vehicle and effectively alleviating the symptoms of allergy sufferers and asthmatics. The range includes versions with a paper filter, activated carbon filter, and fleece filter whereby the best possible separation and adsorption values are guaranteed across all filter media.
Regular replacement of the cabin air filter can extend the service life of the heating, ventilation, and air-conditioning system. recommends replacing the cabin air filter every 15,000 kilometres, but at least once a year.
What's all the fuss about? Here are the cabin air filter benefits you will enjoy with a Aftermarket product:
Performance – Our premium products offer exceptional performance in cabin air filter technology
Wellbeing – Clean air improves the health and wellbeing of everyone traveling in the vehicle
Efficiency – Servicing and replacing the air conditioning filter in a car regularly improves system functionality
Support – Our easy to use online catalog and simple installation instructions provide the guidance for a perfect fit!
How will you know if your cabin air filter needs changing?
Listen out for strange noises. These could be caused by deposits inside the filter
Watch for unpleasant smells
Poor air flow is a sign of a clogged cabin air filter
If your windows fog up frequently and are hard to clear, change your filter
Additional information
| | |
| --- | --- |
| Weight | 0.70 kg |
| Dimensions | 23.0 × 4.0 × 31.0 cm |
| Brand | Brilliance Auto Group |
| Color | Red, White |
| Package | Unit |
For OE number: 811400301
Filter type: Particulate Filter
Length [mm]: 260
Width [mm]: 201
Height [mm]: 25
Weight [kg]: 0.70
Condition: new
/
Manufacturer: Brilliance
Brilliance Part Number: 811400301
OE & OEM Part's: (Original Equipment & Original Equipment Manufacturer):
BLUE PRINT Part Number: ADP1525529
BOSCH Part Number: 1 987 432 354
CHAPION Part Number: CCF0093
CORTECO Part Number: 21652543, 80000429
DELPHI Part Number: TSP0325085
DENCKERMANN Part Number: M110171
DIEDERICHS Part Number: DCI0062
febi bilstein Part Number: 26419
FILTRON Part Number: K 1102
HENGST Part Number: E978LI
K&N Part Number: –
KOLBENSCHMIDT Part Number: 50013796
MAHLE Part Number: LA 153
MANN Part Number: CU 2680
MEYLE Part Number: 40-12 319 0006
MULLER Part Number: FC122, FK122
PURFLUX Part Number: AH166
RIDEX Part Number: 424I0103
SWAG Part Number: 64 92 6419
Topran Part Number: 720 319
UFI Part Number: 53.040.00
VEMO Part Number: V22-30-1002
WIX Part Number: WP9114
Item No. 4011558314002
Dim. (L * H * W): 23.0*31.0*4.0cm
Weight : 0.70kg
Quality: Aftermarket
Made in IR
Before you purchase the product, make sure that this part fits your car!
Fits These Car
BRILLIANCE H330, Crossover, 03.2002 – 12.2013 – 1.6 (2006-2010) Petrol 80Kw/109Hp, SQR481F
BRILLIANCE H330, Crossover, 03.2002 – 12.2013 – 2.0 (2006-2008) Petrol 95Kw/129Hp, SQR484F
BRILLIANCE H330, Crossover, 03.2002 – 12.2013 – 2.0 (2005-2008) Petrol 92Kw/125Hp, 4G63-S4M
BRILLIANCE H330, Crossover, 03.2002 – 12.2013 – 2.0 (2006-2009) Petrol 102Kw/139Hp, SQR484F
BRILLIANCE H330, Crossover, 12.2009 – 12.2013 – 1.8 (2009-2013) Petrol 97Kw/132Hp, SQR481FC